BDE and community projects
BDE and community projects
BDE and community projects
Throughout your studies, events, trips and projects take place. These activities are created by learners, for learners.
The Student Office (BDE) and the Klubs stimulate student life and sports on our campus.
These collective projects develop a spirit of unity between students from different schools, but also with the teaching staff. The Alumni network, a meeting place for graduates and future graduates, is an accelerator of opportunities.
By joining one of the schools present on the Keyce Academy campuses, you have the opportunity to join a Klub (yes Klub with a K like Keyce 😉 ).
The aim of these Klubs is to offer additional value to 'traditional' courses. Each keycien can, if they wish, join one or more activities offered by the campus free of charge, which will be led by speakers who are experts in their field or by student volunteers.
These activities are offered after classes, in the students' free time, whether they are on a sandwich course, an internship or an initial training course.
Keyce Academy wishes to invest in offering Klubs as a complement to the curriculum, to enrich the CVs and reinforce the skills of its learners. The best way to differentiate yourself from another profile during an interview is to prove the investment you are capable of in the subjects, technologies and know-how that you are passionate about.
The list of Klubs offered :
Le Klub Human Key Light (HKL)
This Klub aims to raise awareness among students/learners on humanitarian, civic and ecological issues.
On the humanitarian aspect, the students/learners will have to set up actions within the Montpellier metropolis to help the most underprivileged people. Then, the Keyciens will have to prepare the annual humanitarian trip to Conakry, Guinea. Each year, Keyce collects nearly 350 kg of books, notebooks and educational games to distribute to children.
"We are committed to making knowledge accessible in places where it is difficult to access it," say Aline DESTAILLATS and Sophie PITTIE, founders of the association.
For the citizenship part of the Klub, the students/learners will have to set up awareness-raising actions on current events and make each keycien aware of their role in society.
Every year, through our association, Human Key Light, we organise humanitarian trips to help the countries that need it most. From Africa to Asia, we collect books, educational toys, stuffed animals, basic necessities… Our objective? To make knowledge accessible in places where it is difficult to reach.
Feel free to discover or rediscover the video of our 2019 humanitarian trip to Conakry (Guinée)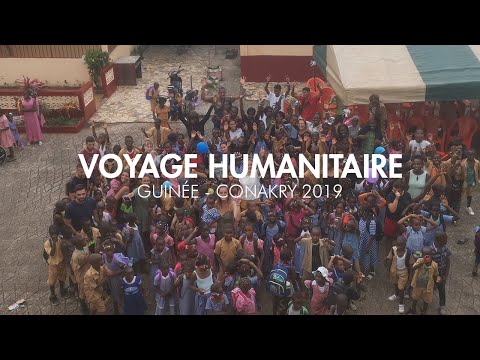 Le Klub de Sport
A sports coach dedicated to this klub will accompany students during sports sessions after classes.
There will be different specialities such as hiking, football with FC Keyce, basketball and volleyball. In the Sports Klub we also find the FC Keyce where every year our football team participates in the academic championship.
Le klub robotique
This Klub will allow you to manipulate hardware and to complete the knowledge and skills in application development.
It will also be proposed to the participating students/learners to program themselves home automation tools (e.g.: voice assistants, connected houses, Internet of Things).
Le Klub théâtre
Each year, Keyce offers a theatre workshop in its courses to allow students/learners to develop their self-confidence.
Through the Klub théâtre, led by a professional in the field, students/learners will be able to learn about themselves, let go and work on values of cohesion and unity within a group.
Le Klub E-sport
Through various competitions and tournaments, students challenge their peers and sharpen their personalities around cooperative work.
Several games will be offered according to demand (CS, LoL, Fifa, Overwatch, Smash, etc.).
Le Klub IA (Intelligence Artificielle)
This Klub will allow you to understand the challenges of AI and to improve your versatile knowledge in development.
It offers the opportunity to improve your development skills on heavy applications.
Le Klub Cybersécurité
In addition to the 350 hours of cybersecurity courses offered by Keyce Informatique, students/learners complete their knowledge of cybersecurity through practical exercises and simulations.
Can't find the right Klub for you…
Unite your classmates and friends around your common passions.
At the request of learners, the Keyce Academy communication department can create new klubs. For all other questions concerning the Klubs, do not hesitate to contact the communication department: [email protected]